Automation for your new policy issuance and onboarding process
Increase the speed of new policyholder onboarding using intelligent automation and personalization. Start the relationship off on the right foot using the SPLICE platform to send the right messages, at the right time.

Send automated texts, calls, and emails to new policyholders

Personalize your onboarding process with message templates

Prevent policyholder churn and cancellations with set it and forget it reminders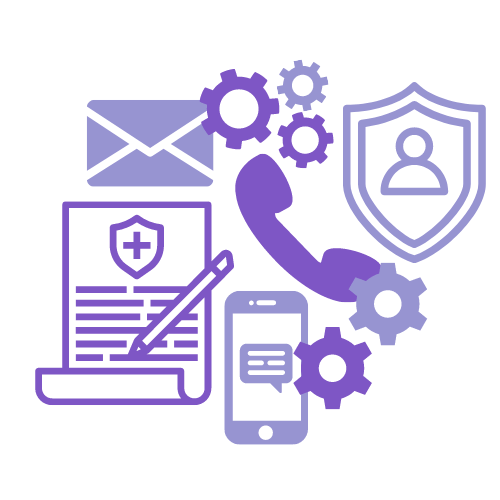 Communicate with your customers in any channel: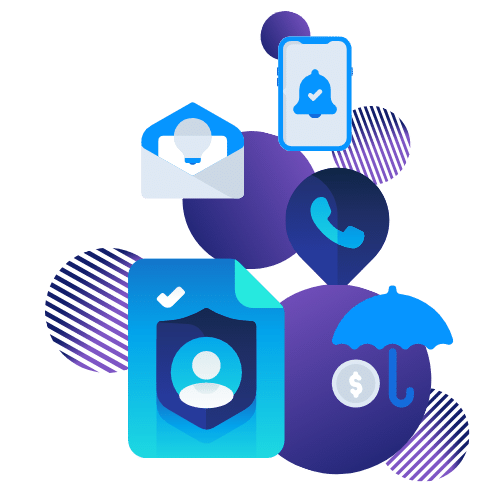 Connect with policyholders, wherever they are.
Let's be honest—people have different preferences for how they like to communicate, especially with businesses. Increase response rates by allowing customers and prospects the option to communicate with you via phone calls, texts, chats, emails, or voice-first devices.
Start the policyholder relationship off on the right foot.
Build trust right away by adding a personal touch to policy approval notifications. Create a customer-focused onboarding experience by creating a message template once, and then automate it so each and every new policyholder is personally welcomed.
Prevent policyholder churn and policy cancellations.
Increase policyholder renewals and prevent cancellations using automated reminder notifications. Not only does it give your policyholders advance notice, but it also provides an opportunity to deepen the relationship and build trust.
Make policy renewals, updates and changes easy
Keep your policyholders informed about updates and changes to their policy instantly by sending out automated notifications to their preferred communication channel. Send out reminders to your policyholders when it is approaching the time for their policy renewal so they can update any essential information, such as changes to their mailing address, contact information, policy or payment method. Make the experience even more convenient by giving your policyholder the ability to connect directly to your website or a customer service representative to make those updates immediately.