Opt-In & Opt-Out Management of Express Consent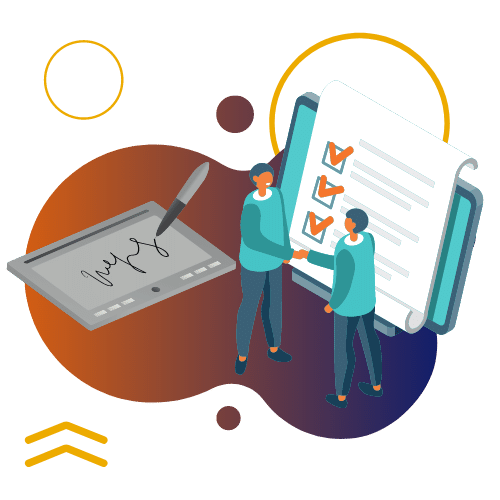 Discover our Dialog Controller™

Use
your

Webform
Do you already have great online customer workflows & existing webforms where your prospect or customer provides their phone number or email?

Enable the data fields you want to collect consent for and we will directly connect with your customer and prospect and capture and confirm their consent

Use
our

Webform
Not currently collecting data through webforms? Or are your existing webforms challenging to connect to? Don't worry! We offer configurable webforms.

With ROCC™ (Rapid Opt-In Capture & Confirmation), you can leave it to us to create your opt-in collection forms and reach out to your customers to collect their preferences.

Use an Integration
With our API integration, we can pull all of the opt-in and opt-out data from your existing solution providers with real-time data using our Dialog Controller™.

Interested in learning more? Request our API documents and information now! Contact us to learn how this solution can be catered to improve your business.
Not sure where to start? Don't worry!
You can use 1, 2, or all 3 methods. Everything is brought together into a single view with our award-winning SPLICE® Dialog Controller™.

We can track any ongoing changes, letting you know if it's a landline, a VoIP line, or a mobile phone number. Ever wonder how often you text a landline? Where do you collect the most consent from? Where customers are opting out? Or even if you have collected all opt-outs and shared them across vendors?

Wonder no more! With our Dialog Controller™ you can see all that data at a glance, with an employee-friendly interface, and you are also able to confirm the legal status of an opt-in or opt-out at a glance. And to make things even better, we gamified it by using a customizable leaderboard.
Contact us today to learn more!
Measure what matters
With SPLICE's Dialog Controller™, you can visually track the number of opt-ins and opt-outs as they happen. You can also segment your data by categorizing based on group, or channel.

The Dialog Controller™ can be integrated with your core system so you can reduce the number of tabs or web pages that you have open while being able to see everything you need in one single view.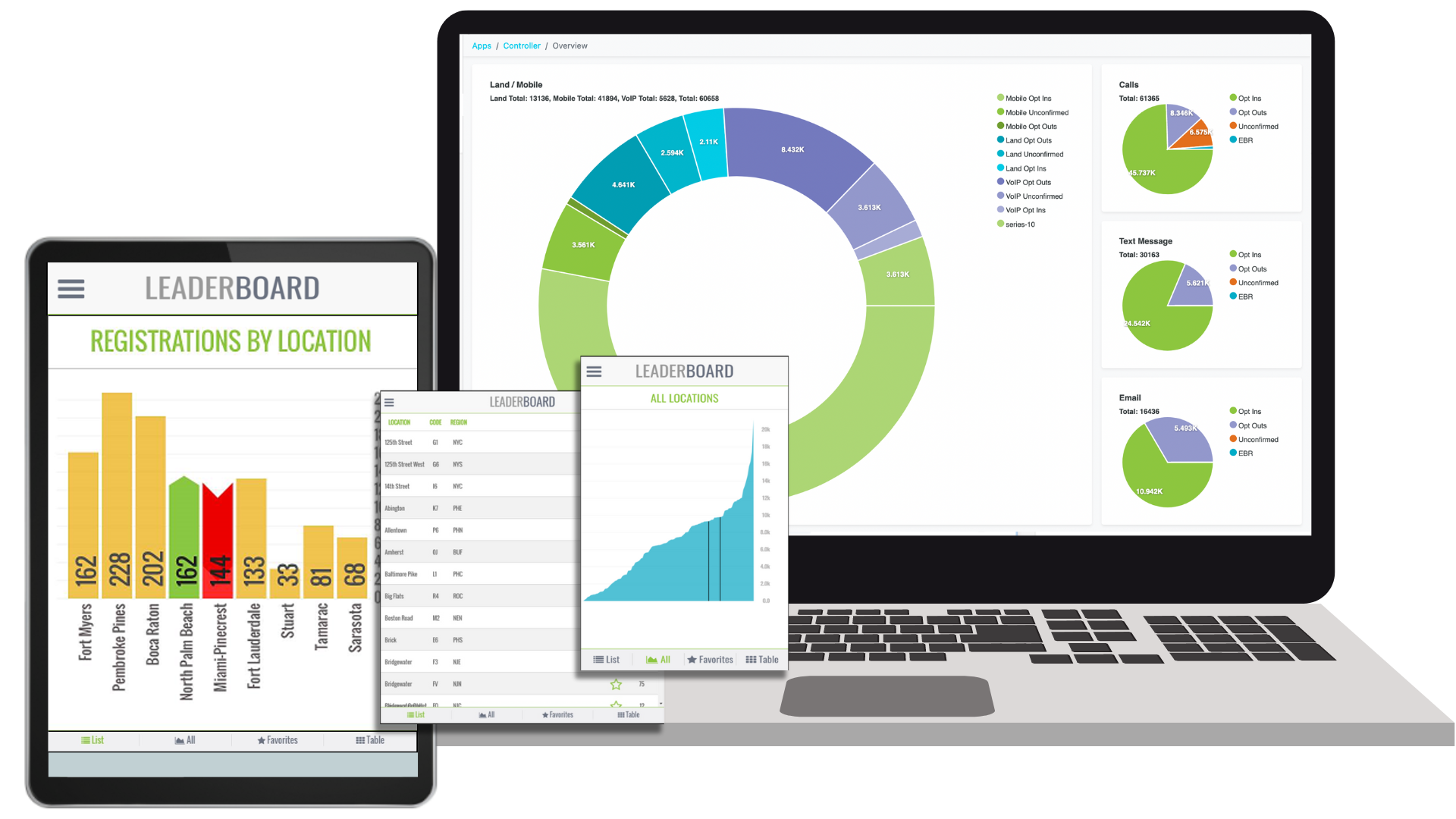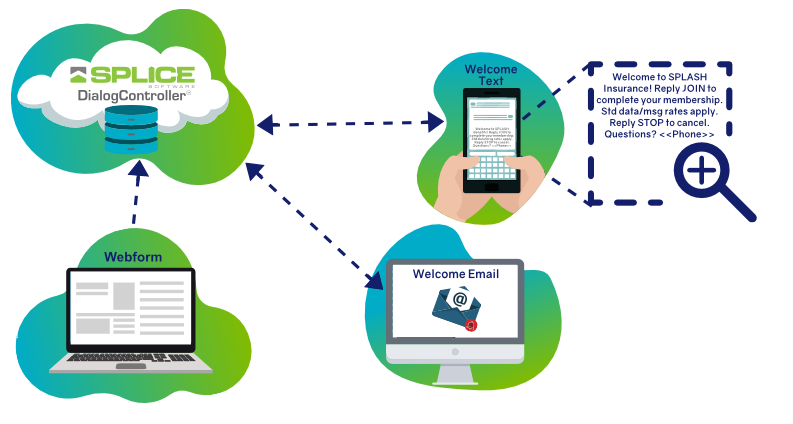 Reap the benefits

All opt-ins collected are confirmed, compliant, trackable, and defensible in all regulatory environments

Data insights allow you to stay up-to-date with your contact data, preferences & confirmations

Improved open rates since content is being distributed in a policyholder-preferred channel

Improved communication efficiency and customer experience


Increased customer engagement


Process can be easily integrated with pre-existing systems and processes
Sorry!
No items currently match your filtering criteria.