Automation for policyholder updates and tips
Provide your policyholders with the updates and tips they want to hear, in the communication channels they are listening to.

Help your policyholders reduce losses and prevent avoidable claims using proactive notifications

Use customizable templates to easily build out messages that fit your brand voice


Segment your contact list into groups, like location or policy type, so updates and tips are always relevant to the receiver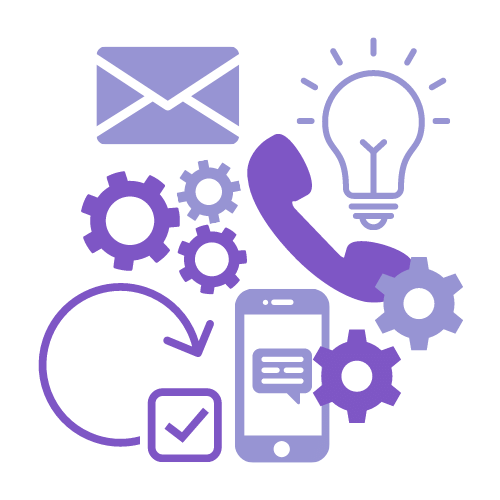 Communicate with your policyholders in any channel: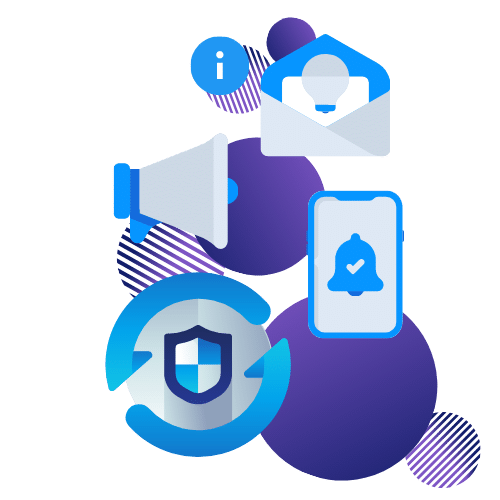 Connect with policyholders, wherever they are.
Increase engagement rates by allowing policyholders, claimants, and prospects the option to communicate with you in the communication channel that they prefer.
Give your policyholders the option to choose the channel that is most convenient for them, and make adjustments based on each individual interaction.

Build policyholder trust and retention.
Keep your policyholders informed each step of the way with:

New feature announcements

Updates to their policy

Claim prevention tips

Tips for filing claims
Choose the delivery channel that best fits your message and customers needs. Utilize text messages for quick updates, calls to help convey tone and brand voice, or email to help connect policyholders with additional resources and helpful information. Even implement all three to offer flexibility and range in your communications.
Reduce losses and lower your average cost of claims
Build trust with your policyholders by allowing them to opt-in to regular maintenance reminders and tips. Reduce losses and lower your cost of claims with proactive severe weather warnings, claim prevention tips, and instructions on how to navigate the claims process after a loss.
Learn more about our solutions for managing catastrophic events →