 Reviews
Learn about SPLICE from the people who know us best, our clients & users!
Check out our review postings, client testimonials or read through our full Client Stories.

We chose and remain with SPLICE's notification calls over their competitors because of the natural- sounding quality of the message, along with the ability to add unique patient personalization by pronouncing their names correctly. We are able to address the patient in either English or French - depending on their preference - along with their first name, clinic location, and specific appointment time. The customizable Caller ID helps create a strong level of trust as our patients can see that the call is from their local Lasik MD clinic.
I highly recommend SPLICE Software to other healthcare professionals needing an efficient and cost-effective notification solution that enhances the patient experience.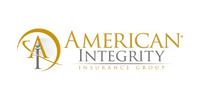 SPLICE has been an incredible partner –partner being the operative word– for our company to help us with our communication outreach efforts, especially as it pertains to our ability to assist our customers after a major catastrophic event. They have walked us through the process, been extremely proactive in providing us with solutions for consideration, and kept us up-to-date on new technology options. They are helpful, but not pushy –which is a difficult balance to achieve. We enjoy working with them and look forward to a long and productive partnership!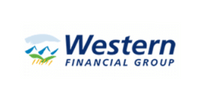 We have been very pleased with the service SPLICE Software's client success team has provided since moving our NPS survey program over from another provider. We chose SPLICE, in part, for the ability to send surveys via both email and natural-sounding personalized automated calls.Unlike our previous vendor, SPLICE was able to customize the functionality of the survey program so our leadership team across the country can get relevant real-time reporting in a format that is easy to interpret.We were provided with expert advice on how the questions could be worded to help increase customer engagement.The surveys are branded as coming directly from us instead of from a third party leading to an enhanced customer experience and response rate.I recommend SPLICE Software to others who are looking for a reliable partner who can help streamline an NPS and customer satisfaction program.
Learn more by checking out our Client Stories:
Sorry!
No items currently match your filtering criteria.